Cloxi with the technology for the next generation.
Cloxi finally brings a solution for an eco-friendly toilet, worldwide and for all locations.
For the realization and distribution of these unique ideas,
we are looking for contacts for all areas.
Welcome to the Cloxi team.
Cloxi, easy, clean, good.

Our new
Cloxi
models
from August
2023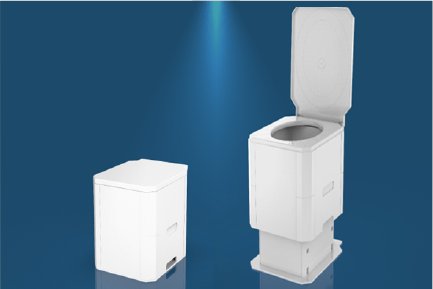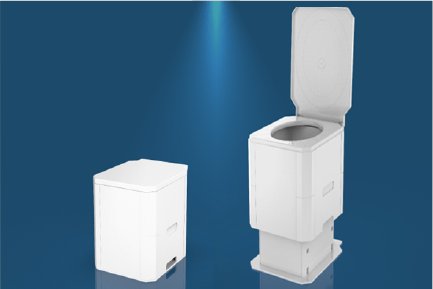 Small, lightweight
 W 29.5 D 37.9 H 30cm 7Kg
 Height adjustable to

 35, 41cm and 47cm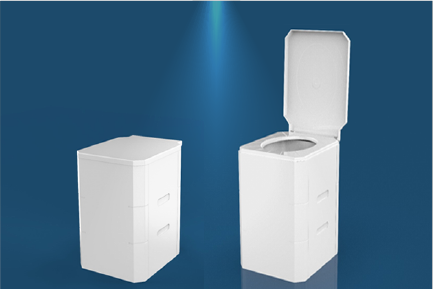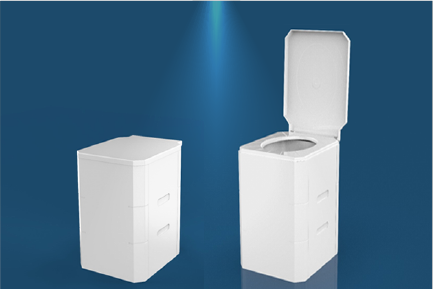 Stationary
Model
W 29.5 D 37.9 H
48cm
The benefits of the Cloxi toilet simply explained.
The integrated electronic control monitors and regulates the activated carbon filter fan with different modes for day and night operation.The filling quantity in the waste container is monitored and instructions for disposal are given.Variable power supply with connection to the 12V on-board network using a seperate power pack.If you wish,you can get a battery that you simply connect wit two plugs and that's it your Cloxi toilet is completely mobile and self-sufficient.
hygienic thanks to foil tube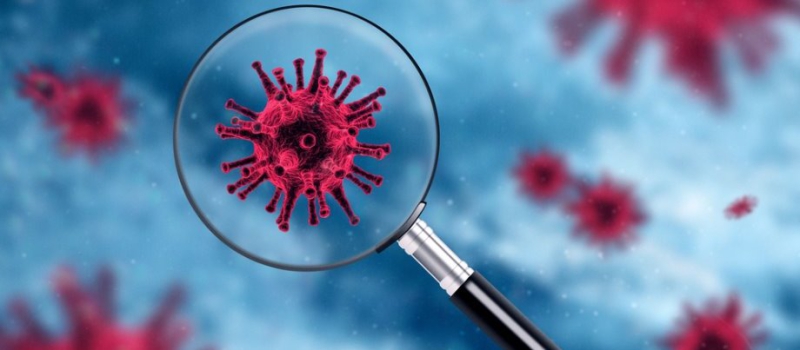 environmentally friendly disposal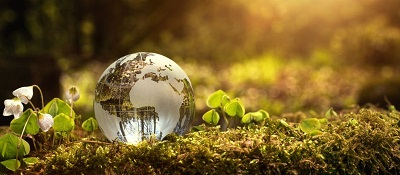 waterless and without chemicals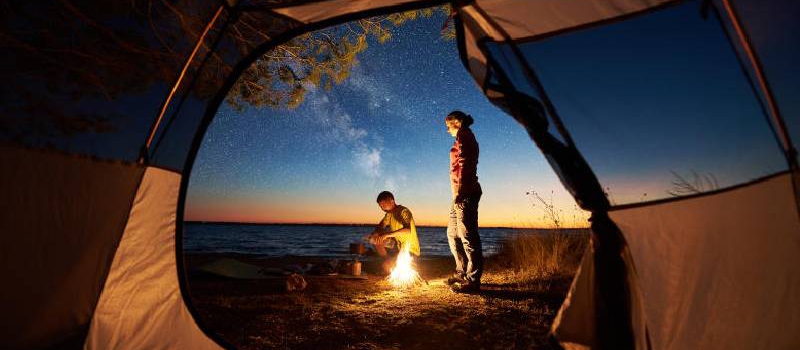 Applications
For who?

For all the world.
There is a whole world of possible applications for cloxi toilet
Get one of the first Cloxi toilets
Orders can be placed immediately.
We are happy to advise you personally. Cloxi, 100% mobile and really suitable for every location. Seat heights 34.5 cm -40.5 cm
Please do not hesitate to contact us!
Cloxi has the right green product idea for every application.
For an environmentally friendly and hygienic better world